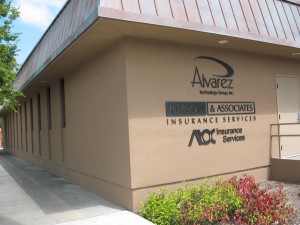 Alvarez Technology, Salinas – Ca.
"The SBA 504 loan that we received from Cal Coastal helped us achieve our dream of purchasing a building to house our rapidly growing company. Since moving in, we've been able to add staff without worrying about running out of room, while creating a work space that makes our employees want to come to work every day. Cal Coastal worked with the bank and the SBA on our behalf, making the process smooth and fast!"
- Luis Alvarez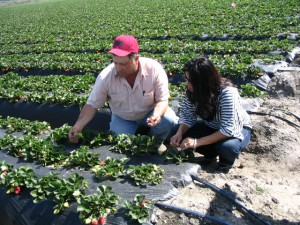 Big F Farming Company Inc.
Francisco Contreras of Big F Farming Company Inc. has been a client of Cal Coastal since 2008.  We have assisted Francisco with his financing needs through our Direct Farm loan program which is facilitated through the USDA Farm Service Agency.  Here Francisco explains his strawberry cultural practices.

Dirty Girl Produce, Santa Cruz – Ca.
Dirty Girl Produce is a 40 acre certified organic family farm located in Santa Cruz County, Ca. They grow over 20 varieties of fruits and vegetables and sell their produce to customers, restaurants, 10 farmer's markets in Santa Cruz, Berkeley, and San Francisco. Dirty Girl Produce has been a client of Cal Coastal since 2010.
  Zoom Room, Monterey- Ca.
"It was a pleasure working with the Cal Coastal team to obtain my loans.  My loan officer Carole Cook was great at handling all of the necessary loan documentation.   I will definitely be back to do more business in the future!"
- Ratna Anagol

Lux Enterprises, LLC
Richard Rodgers (known as Larry) began working in his mother's jewelry store at a very young age and as a result spent a lot of time cleaning jewelry for the customers. He learned that traditional jewelry cleaning solvents were not safe for softer stones such as pearls, opals, emeralds etc. Larry pursued an education in chemistry and biology then opened his own jewelry store specializing in Tahitian black pearls. He developed a product to use in his own store and received such good feedback he decided to market the cleaner to the public. The Guarantee Loan Program has allowed Larry to increase his inventory for large sales orders with QVC.
Heeluxe
How did Heeluxe become an industry leader in foot science? Their journey wasn't always easy but the payoff is sweet! Watch this video to get a background on the history of Heeluxe and how their Luxe Lab is ground zero for the footwear revolution. If you run, walk, jump, skip, squat, stand, slide, or skip, you'll benefit from Heeluxe's footwear.
Cal Coastal has been providing Heeluxe with working capital since 2012 through the Guarantee Loan Program.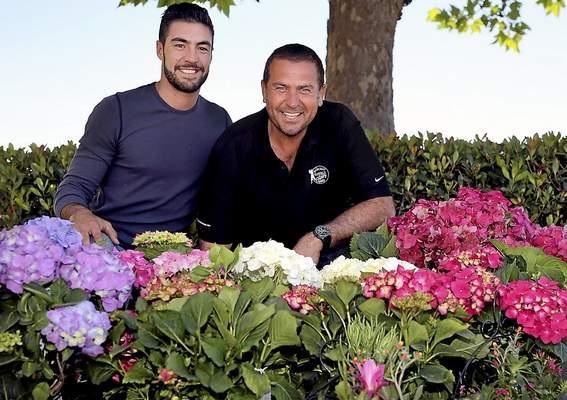 Hydra-Point
Tony Barcelo, seen at Hydra-Point Plant Growers with his son Tony Jr. and his wholesale flower-growing operation in Watsonville received a six-figure loan, through the Direct Farm loan program which is facilitated through the USDA Farm Service Agency, from Cal Coastal Rural Development Corp. to launch the business. He has 25 full-time employees. (Kevin Johnson — Santa Cruz Sentinel)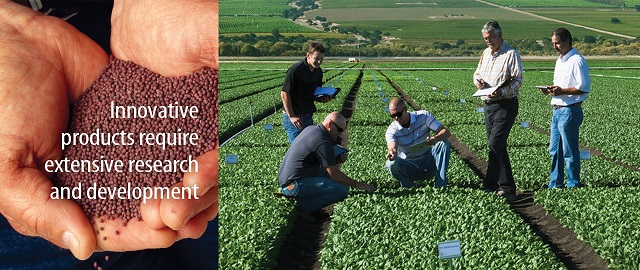 Holaday Seed Company
Holaday Seed Company is a family owned and operated seed distributor founded in 2005 by Brian Holaday. They provide the highest level of service by a staff with over 50 years of professional experience in the produce industry. Holaday Seed Company is vested in serving its local communities.
Cal Coastal has assisted Holaday Seed Company with their financial needs through the SBA 504 loan program.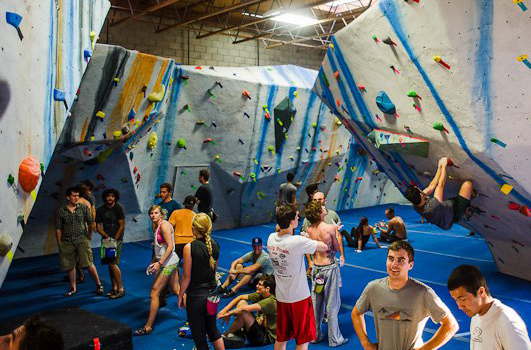 SLO-Op Climbing features about 4500 square feet of warehouse with an estimated 5000 linear feet of climbing wall space that goes from 16′ to 18′ feet with top out walls for most of it.
They also have rings, a slack line, and a full weight room as well as a yoga studio with cork floors.
There are no ropes. This is bouldering only but luckily, SLO has a lot of awesome climbing for roped people outside!
Cal Coastal was able to provide financial assistance to SLO-Op Climbing through the Guarantee Loan Program.
http://www.slo-opclimbing.org/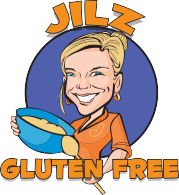 Jilz Crackerz are gluten free and come in three different varieties. Free of rice, corn, soy, dairy, wheat, sugar, grain or fillers. A growing business due to high demand. Through the Guarantee Loan Program Cal Coastal helped them achieve their much needed expansion. 
http://www.jilzglutenfree.com/